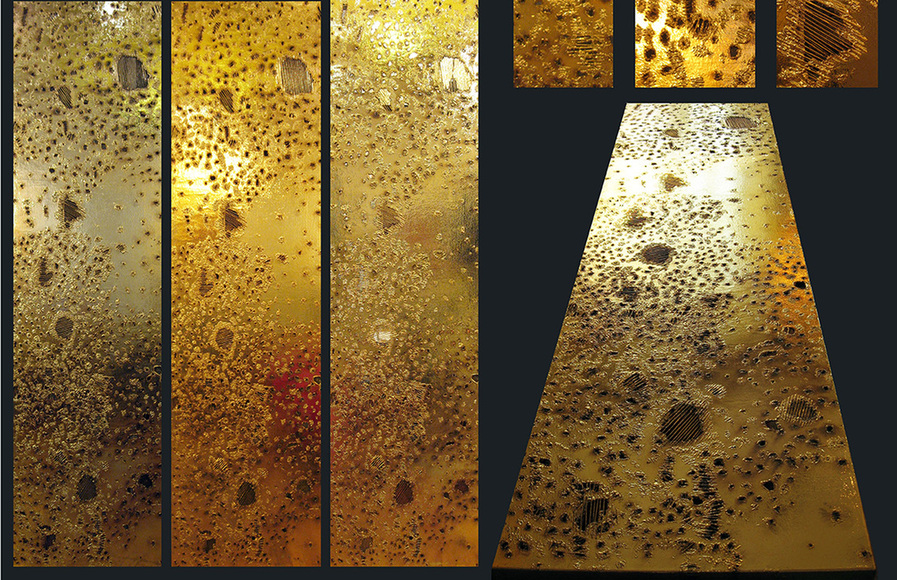 24"X88"X2" Gold Plating and Hand Stitching on Canvas. Commission for a bank in California, USA.
---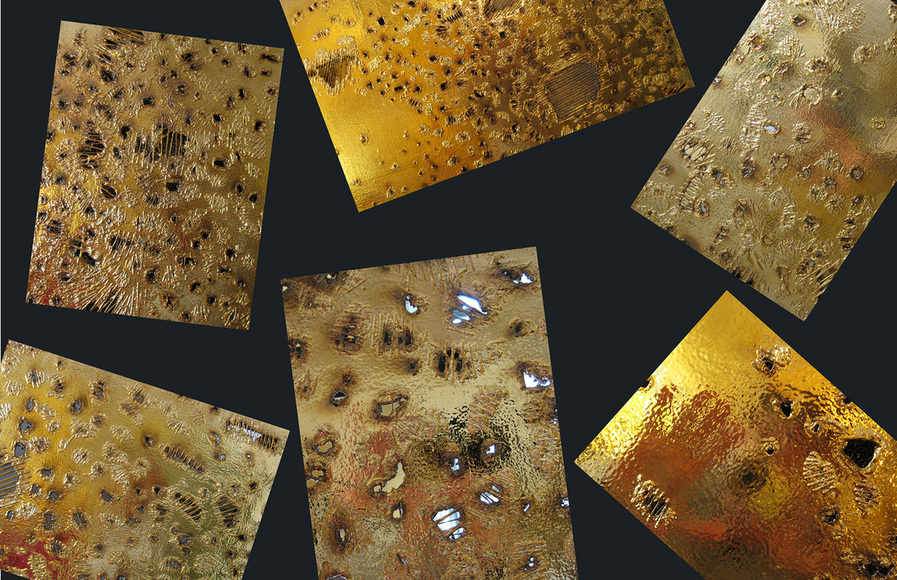 Details of Reflections and Textures
---
The best moments of my life are just seen here.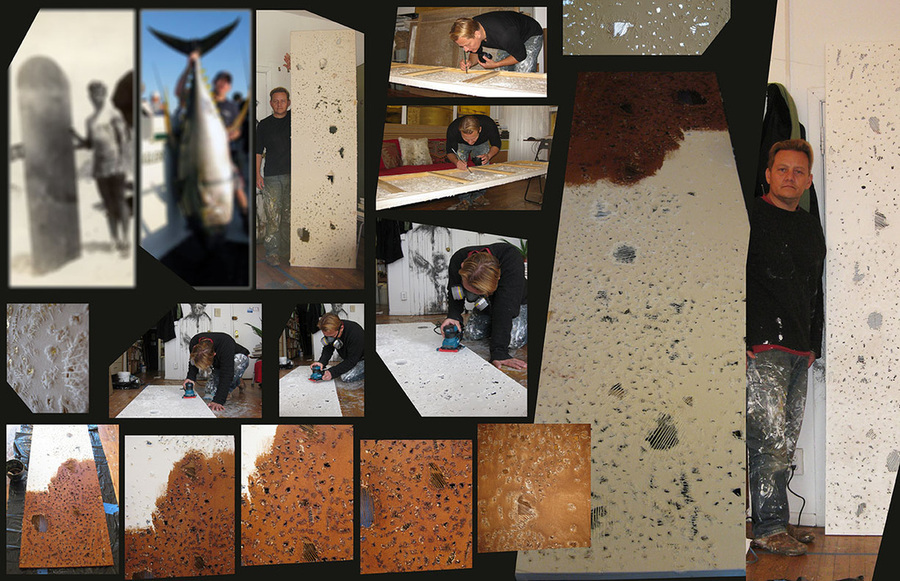 Surface Preparation
---
I often go to churches and synagogues to hand stitch my works. Some believe I am working on a wedding dress...Uhmm?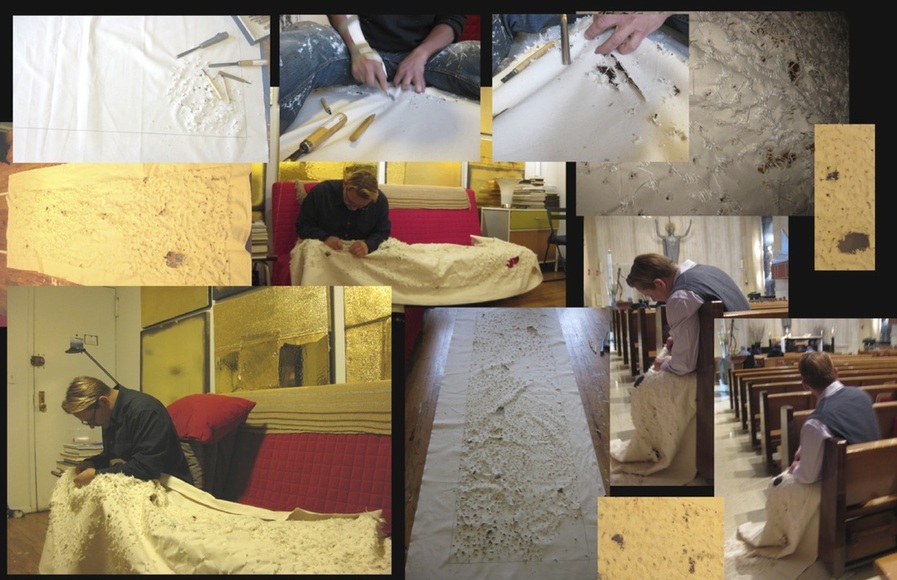 Hand Stitching
---